BBA Course: Eligibility, Admission & Career Opportunities | ITM Raipur
---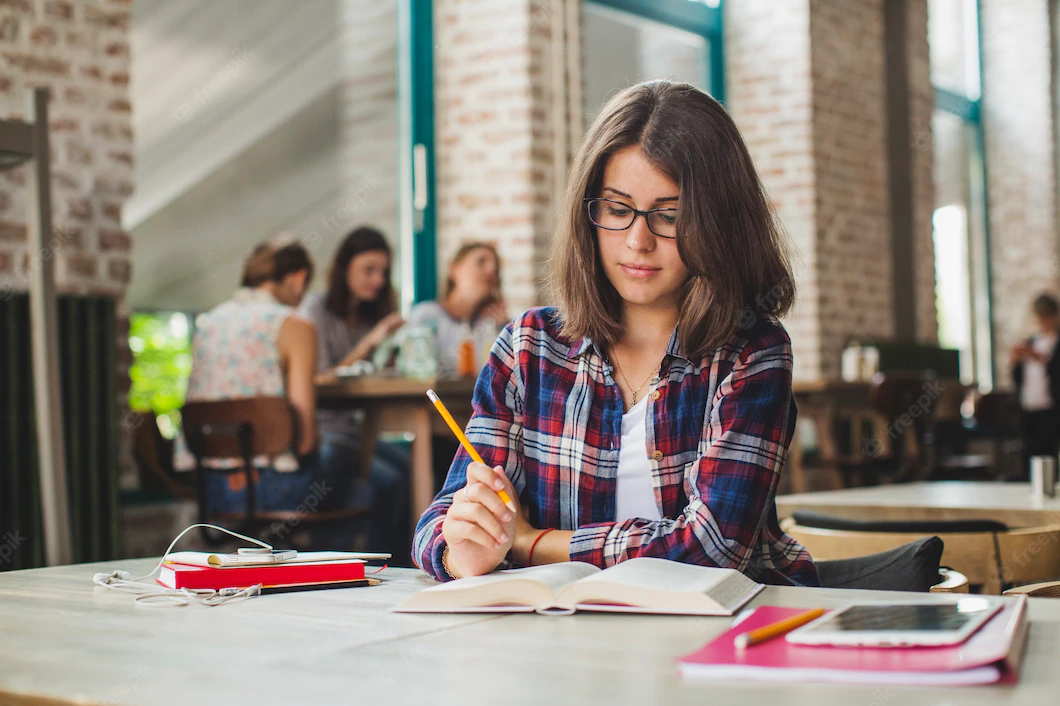 What are BBA courses?
A BBA courses is one of the most popular bachelor's degrees. This degree course is about managing a business, company or organization. One is taught skills and in-depth knowledge of the business world and all the intricate aspects of running a business. This is one of the best professional degrees popular with 12th pass students.
This general management course covers essential topics like HR management, organizational behaviour, business communication, management skills, office/organization administration, finance management, business laws, business ethics, accounting, planning, international business, retail management, supply chain management, and marketing and operations management.
There is a misconception that a BBA courses is only good if one wants to do an MBA. There is a general misconception that a BBA courses is only good if one wants to do an MBA. The truth is that a BBA courses on its own also has much value, and BBA courses graduates can find great career opportunities right after college. There is much more to this degree than just being a stepping stone for an MBA.
BBA courses: Eligibility Criteria in India
One needs to have specific qualifications if they want to pursue BBA courses. There are other factors, but they may differ from college to college. However, this is the criteria that Class 12th pass-out students need to fit into.
BBA courses Eligibility
Education Qualification:

Candidates must have passed their class 12th examinations from any stream and a recognized board to be eligible for the Bachelor of Business Administration course.

Minimum Marks:

Candidates must have at least scored a minimum aggregate of 50% marks in 12th. Some premier colleges ask for 60% marks.

Age Limit:

Candidates must be between 17 to 22 years for the general category and 17 to 24 years for reserved categories.
BBA courses Admission Process in India
To enroll for any BBA courses college in India, one must fill out the application form for the various BBA entrance examinations. After one has secured a valid score, a merit list is prepared based on the entrance exam and minimum qualification. The final BBA courses Admissions 2021 will be granted based on the candidate's rank. Here is the complete admission procedure of BBA courses Admissions 2021.
The eligible candidates can fill out the respected BBA courses entrance examination application form. In order to fill out the application form, the candidate should have qualified for the intermediate class with a minimum of 40% aggregate marks. The application can be downloaded online or also available along with the prospectus.

The examination will be conducted which covers the commerce sections

The official exam authorities will disclose the cutoff. The cutoff is the minimum marks that are obligatory to score.

The merit list will be prepared by the exam officials where the ranks are assigned to the qualified candidates.

As per rank and the availability of the seats, a candidate will be called for the counselling procedure.

After the allocation of seats, the documents are verified, and the BBA courses Admissions 2021 will be finalized.
Expected Average Salary after Graduation in BBA courses
Starting salary depends upon factors such as job profile, employer profile, job location, and institute from which the employee has completed his education. The average starting salary could be anywhere between 10-30k Rupees per month. It depends on the factors mentioned above. Campus placement and the institute's quality (from which one pursues the course) play a massive role in determining the starting salary figure.
However, one can consider the average salary starting point based on their career journey as below:
Entry Level- 4.5 Lakhs

Mid-Level-6 Lakhs

Top-Level-10 Lakhs
*These salary updates are variable from time to time.
A hard-working candidate can expect to rise ladders quickly and become the team lead or manager in four to five years. One needs to know that salaries vary across locations, industries, and company sizes to determine if one is rightly paid. As a rule, larger companies pay their employees more than smaller companies because larger companies have greater spheres of influence and higher revenues per employee.
Career Opportunities after BBA courses in India
BBA courses Jobs include business development executive, executive assistant, and marketing executive positions. BBA courses Salary ranges from INR 3 Lakhs to INR 7 Lakhs.
BBA courses scope of management courses is increasing day by day. On completion, there are great job opportunities in the industrial world. One can reach the top designation in the management sector in a brief period. It opens several career paths in the future. The initial package in India is around Rs. 2 to Rs. Three lacs per annum after BBA courses.
India is a young country with half its population under 25 years of age and boasts steady economic growth at 7.8 per cent. So, it is clear that the new generation is much more focused on pursuing a degree which helps them evolve and present their knowledge towards the country's economic growth. The scope and future demand for BBA courses will never cease. It is only going to increase. As a BBA graduate, one can choose to work in the private sector, join a government job, or start-up one company. One can also choose to advance one's studies by enrolling for an MBA or a PGDM (Post Graduate Diploma in Management) for higher career opportunities.
BBA courses Specializations in India
Like most undergrad courses, one must choose a specialization during one's BBA courses. These courses will decide what career path one chooses after graduation. Therefore, make sure one knows about them and choose the right one.
Traditional marketing is on the way out, and digital marketing is replacing it. With this specialization, one learns how to market one's company's products and services online by creating and executing strategies, making brands, leveraging social media and more.
Human Resources after BBA courses
The biggest asset a company has is the employees, and human resources are all about managing them and keeping them happy. In the specialization, one will learn how to hire, manage and retain talent for the company. One also plays an integral part in the organizational functioning of the company.
BBA courses allow one to analyze business data with the help of software. Business analytics is how businesses analyze their data to make strategies for the future of the business. Business analytics prodigy earns an excellent living as they find an important position in the management of an organization.
Research & Development Manager
Research & Development is one of the essential departments in a company that sells products and related services. As the research & development manager, one will be responsible for a company's inventing and innovating capabilities, new & improved products, planning & strategizing and more.
In product-based companies, supply-chain and logistics are like the blood flow of the company. In the BBA courses specialization, one learns how to manage logistics and supply chain to ensure the company's products are manufactured and supplied according to demand.
Students, who have specialized in an accounting-related subject and are an expert in management accounting, can get the position of accounting manager. They will handle all the accounts of the company and become an important part of the financial planning and strategizing. Since they will be the money person in the company, they can expect a good salary and benefits.
Need help
choosing a Program?
Talk to us about which program best suits your professional career.
Get Brochure
Enquire Now
---
Enquire Now